Why are oranges important at Christmas?
2020 has been the year for orange flavouring, with many brands across the UK releasing orange twists on their usual treats (did you manage to get your hands on a Cadbury's Chocolate Orange Twirl?). However, oranges have always played a prominent part in Christmas festivities, whether dried and used as a decoration, or hidden in a child's stocking as a traditional gift. But, do you know why?
One possible explanation is that during the Great Depression of the 1930s, many families couldn't afford gifts or treats, so to find something as sweet as an orange in your stocking was seen as a luxury on Christmas day.
A second reason spans from the traditional tale of St. Nicholas (or Santa Claus as he's known today), a man who became a bishop after despite inheriting a large sum of money, choose to devote his life to helping those less fortunate. St. Nicholas discovered a man who was unable to find husbands for his three daughters, as they were poor and couldn't afford a dowry. Legend says that the bishop selflessly dropped three bags of gold down the poor man's chimney, one which happened to land in a daughter's stocking that was hung by the fire- and so, the tradition of leaving oranges in a Christmas stocking was born, to symbolise the gold left by St. Nicholas.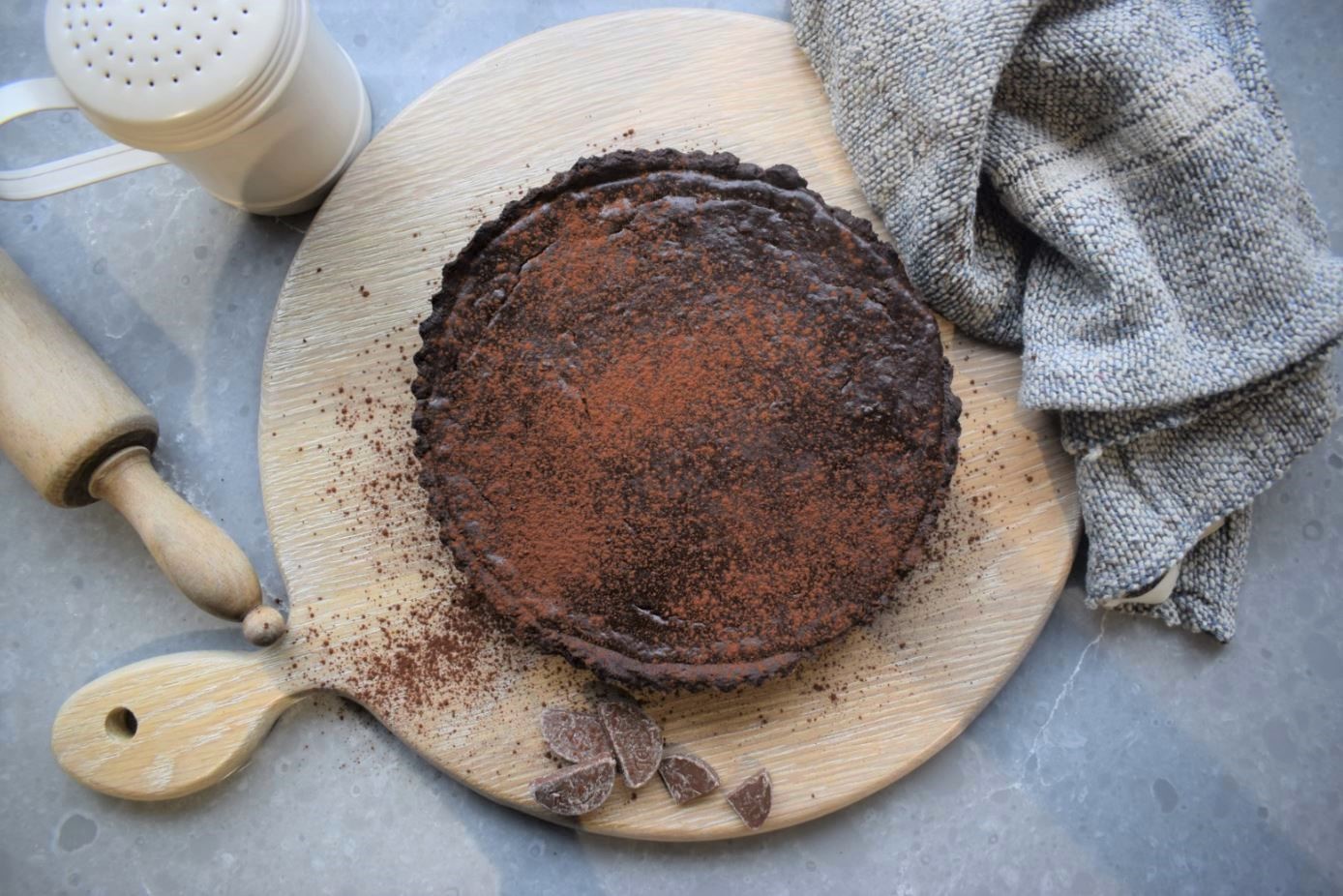 Chocolate Orange Tart
This indulgent tart is the perfect festive treat for rich Chocolate lovers.
Serves: Approximately 8-10 slices (depending how generous you are with your slices!)
Time: Approximately 2 hours (including prep and chilling)
You will need:
For the tart base:
A 23cm loose base tart tin with fluted edges
200g plain flower (extra to dust worksurface)
55g icing sugar
3 tbsp cocoa powder
The zest of 1 large orange
145g unsalted butter
1 medium egg
For the tart filling:
300ml double cream
The zest of 2 large oranges
140g dark chocolate (70% cocoa – can be more or less to taste)
85g milk chocolate
1 tbsp natural orange flavouring/extract
1 tsp vanilla extract
2 medium eggs
To serve:
Extra cream or ice cream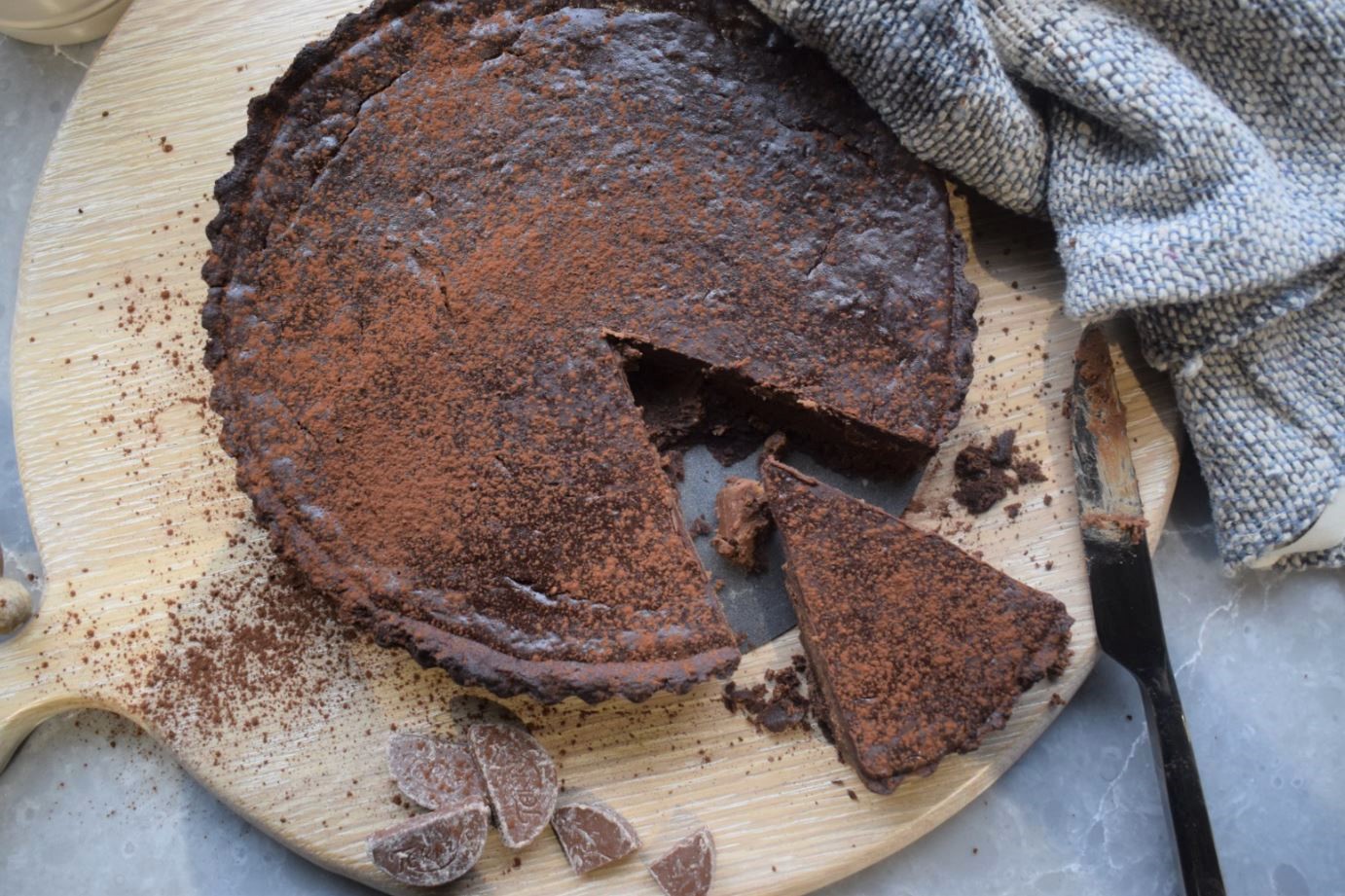 Method
Step 1
First, it's time to make the tart base. Sift your flour, icing sugar and cocoa powder into a mixing bowl. Cut your chilled butter into small cubes, and add to the mixing bowl, along with the orange zest. Rub the mixture together using your fingertips, or alternatively blitz in a food processor until combined.
Add your egg to the mixture and use your hands again to form a dough ball. If you find the dough is crumble, add a few drops of water (not too much!). Wrap your dough in cling film and pop into the refrigerator for 25-30 minutes, until chilled but workable.
Step 2
Lightly dust your worksurface and a rolling pin with flour, then roll out your tart base to about 3/4mm thick. Transfer the pastry across to your tin and shape to the edges.
Cover and chill for a further 15 minutes in the refrigerator.
Preheat your oven to 200C/180C Fan/Gas 6.
Step 3
Remove from the refrigerator and prick the base all over with a fork. Line with baking paper, top with baking beans and blind bake for 15-20 minutes.
Take out the paper and beans, then leave the base to bake for another 5 minutes.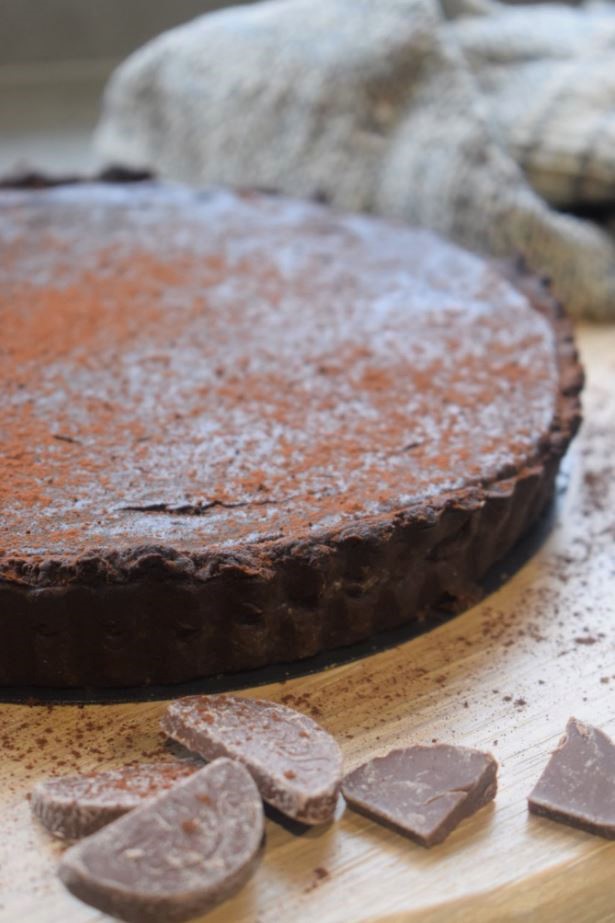 Step 4
Remove your base from the oven (but leave the oven on) and set aside whilst you prepare the filling.
Add your double cream and orange zest to a saucepan over a low/medium heat until just simmering. Add the dark and milk chocolate (broken up into small pieces), orange flavouring and vanilla extract, and continue to stir until the chocolate has melted.
Remove your pan from the heat. Beat the 2 eggs together in a jug, then add them to your pan mixture, making sure to whisk them very quickly as the eggs will scamble if you delay. Your mixture should be thick and smooth when ready.
Step 5
Pour your thickened mixture into the baked tart base and pop back into the oven for 10-12 minutes. It should appear set- be careful not to allow the tart edges to burn!
Remove from the oven and leave to cool completely, then place it in the refrigerator until well chilled.
Time to enjoy!
Enjoy your chocolatey slice with pouring cream or ice cream.
The cake should last up to 3-4 days if covered in the refrigerator.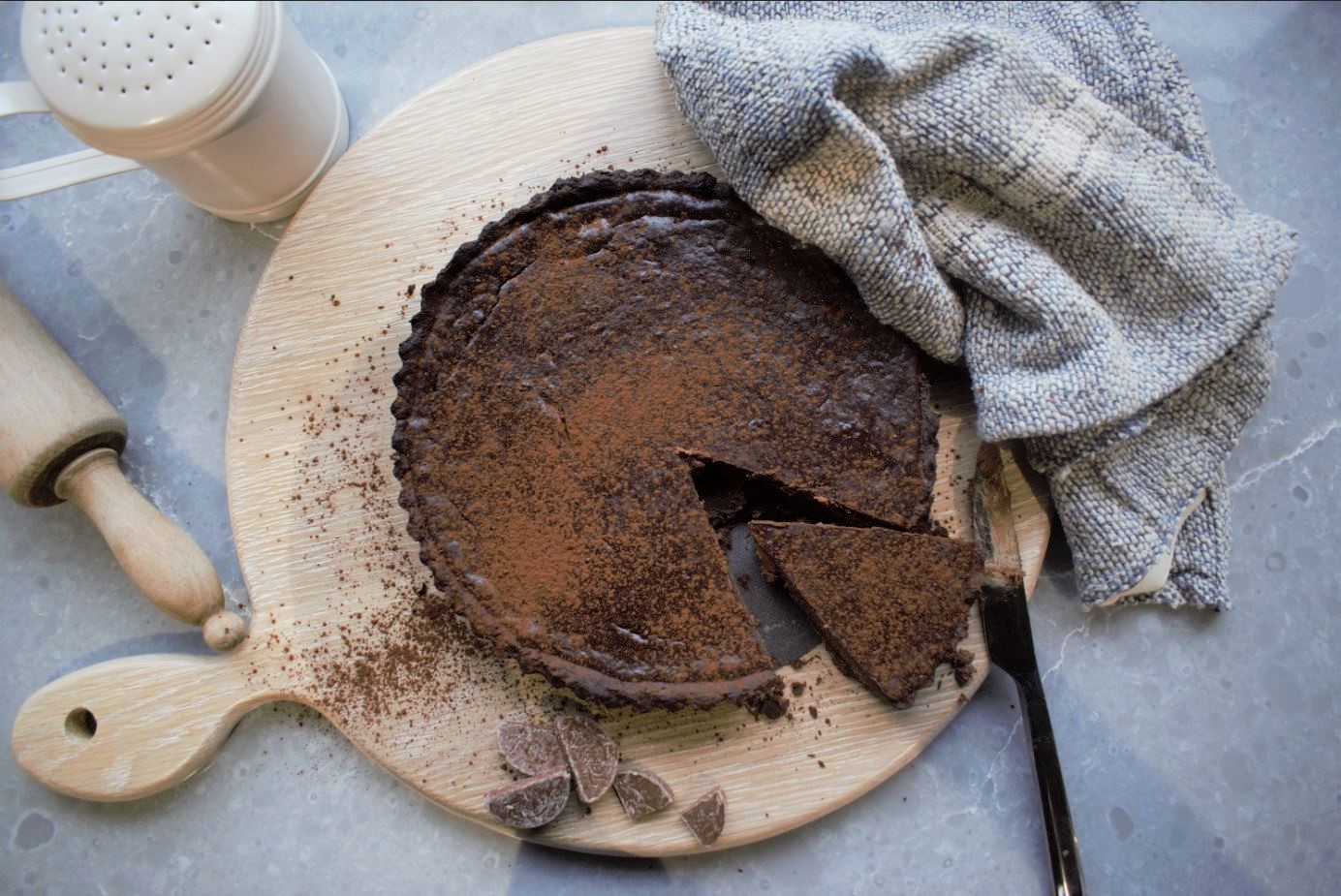 Have we inspired you to make your own Chocolate Orange Tart?
We'd love to see the end result- share your pictures with us on social media and show us how you enjoyed yours!
Check out our other Journal posts for more seasonal inspiration.