You will need:
450g Chorizo sausage, chopped into small pieces
1 large onion
2 minced garlic cloves
75g dark brown sugar
6 tbsp port
2 tbsp agave
1 heaped tsp red chilli flakes

Step 1
Preheat a large frying pan on the hob, before adding your roughly chopped chorizo.
Fry the sausage until it begins to crisp slightly, which should take about 3-5 minutes. Make sure the chorizo doesn't burn or it will affect the flavour of your jam.
Step 2
Once fried, take your chorizo from the pan, leaving the oil behind, and lay it on kitchen paper to drain and dry.
Return the pan (still containing the chorizo oil) back to the hob and add the onion. Turn the heat down low and cook for 15 minutes, making sure to stir a few times.
The onions need to soften and turn a light golden brown, but can't go crispy.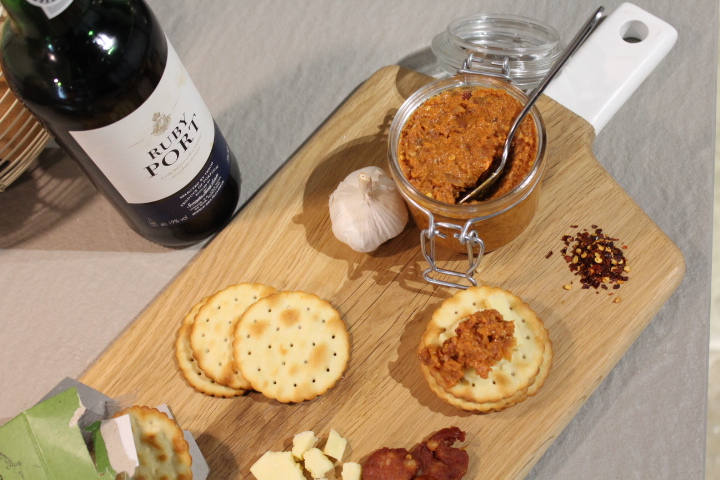 Step 3
Add your minced garlic and stir well. Leave to cook for five minutes.
Next, stir the brown sugar in with the onions, and cook for a further five minutes, allowing the sugar to melt.
Step 4
Finally add the chorizo, Port and agave to the mixture, and cook over a low heat for 30 minutes, until it creates a jam-like consistency. If the mixture begins to dry out, add a little water to keep it jammy.
Once cooked, remove from the heat and leave for a while to cool.
Step 5
Lastly, take your mixture and blitz in a food processor until it takes a paste-like consistency. It's then ready to be transferred to jars or containers, and refrigerated.