Tailoring your sideboard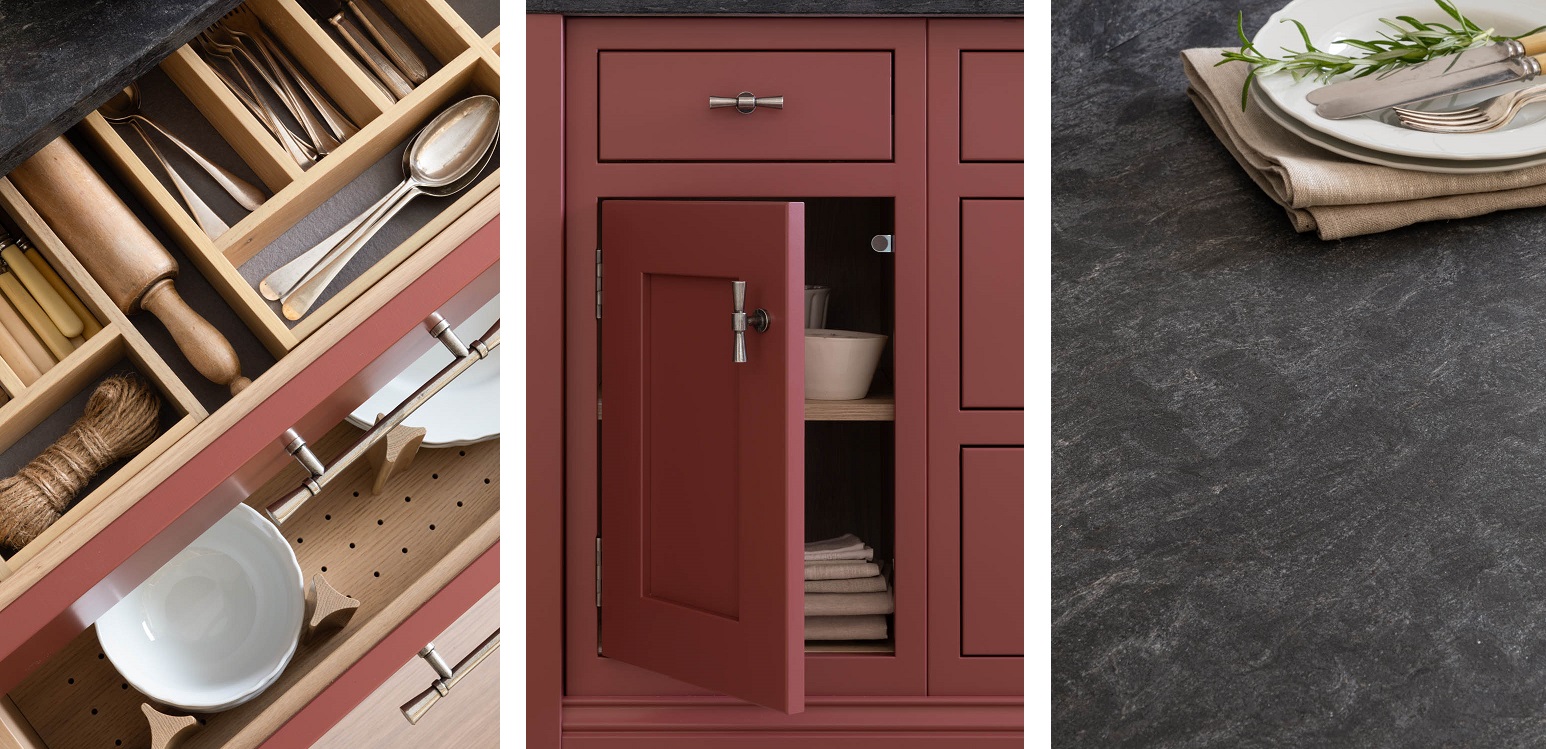 Available in our full suite of 35 unique painted colours, from warming neutrals and muted greys, to forest greens and inky blues, the Sideboard Unit can be truly tailored to reflect your individual style and the character of your home. For an adventurous or playful look, a sideboard can be used to bring a bold pop of colour to a neutral room, or it can be painted in a complementary shade that works in harmony with your current colour scheme.
Your sideboard can also be paired with any of our 1909 Worksurfaces and any of the handles in our 1909 Handle Collection, allowing you to experiment with a wide range of finishes and materials, to create a specific look that's perfect for your space and the aesthetic you'd like to achieve.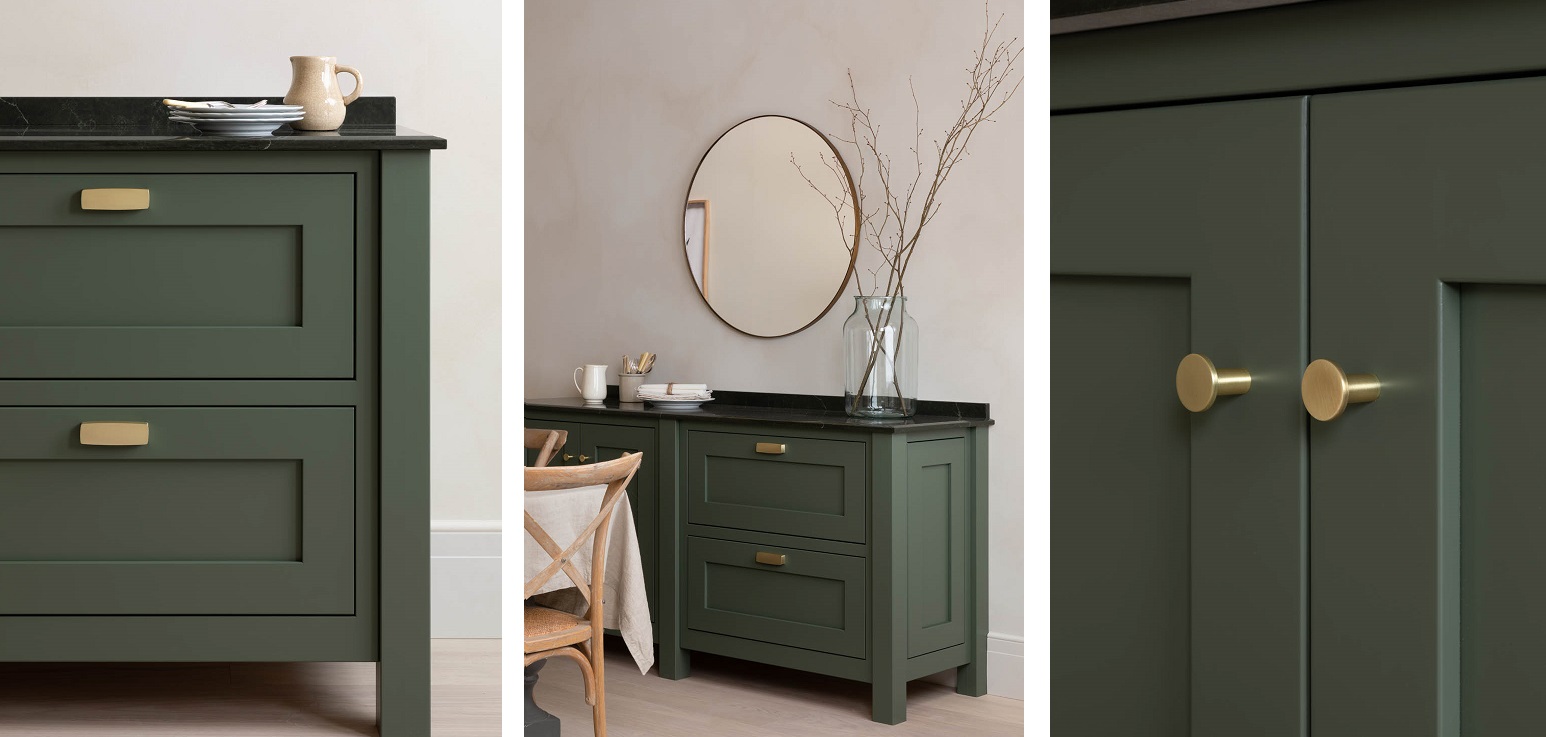 Shown above in our regal Regents Green and paired with a striking Strata Quartz Pietra Verde worksurface with green accents, this design displays how square feature posts can be used to lift the sideboard away from the floor for an endearing, free-standing look which gives the impression of increased space. Alternatively, our Georgian Red sideboard design demonstrates how you can include a classic moulded plinth, which runs along the base of the unit to allow it to sit flush to the floor. Although small, this extra detail can transform the overall look of the feature to encompass a more traditional, homely look.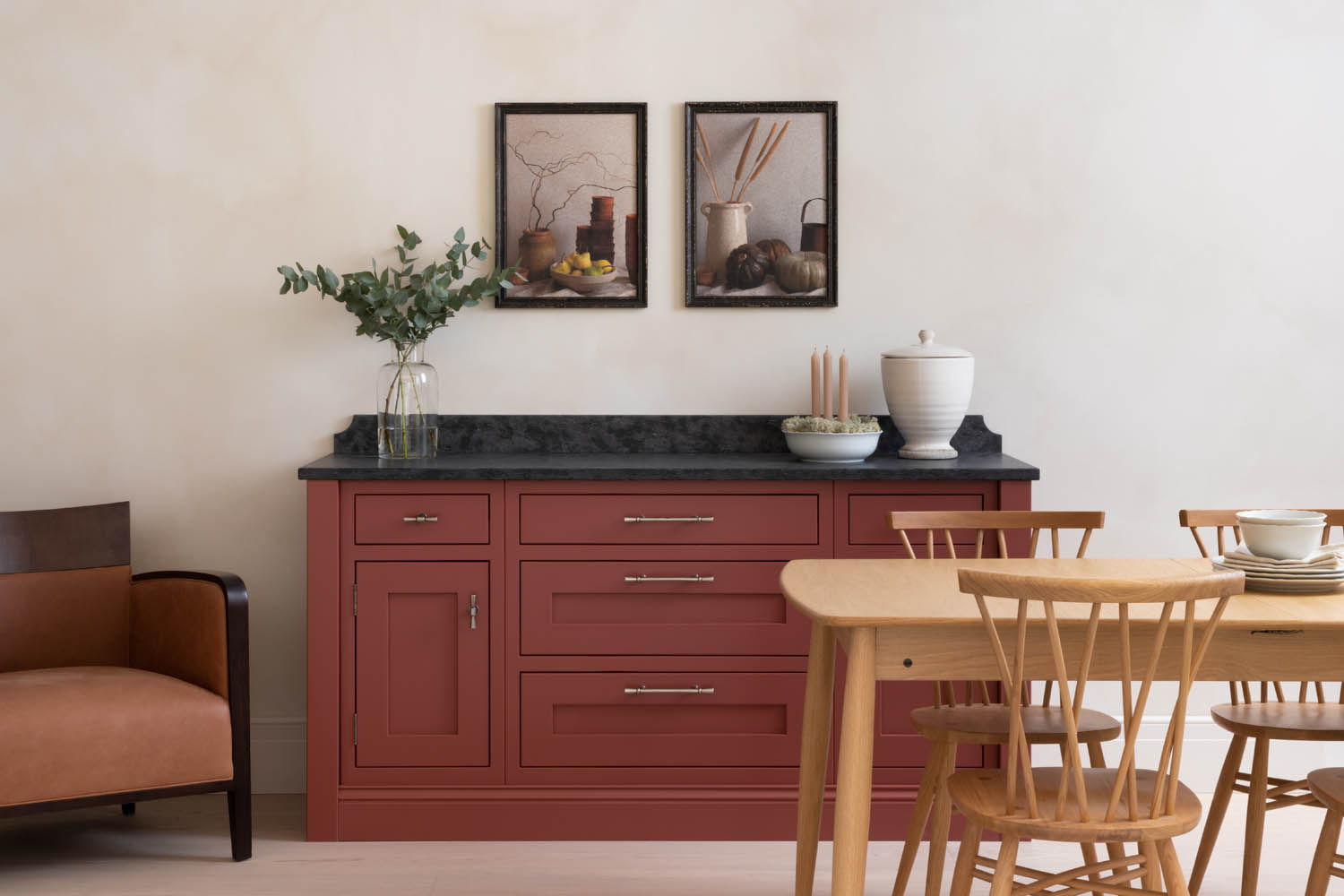 Where would you place a sideboard in your home, and how would you tailor it? Discuss your ideas and begin your planning process with one of our specialist 1909 kitchen retailers across the UK: https://www.1909kitchens.co.uk/retailers
Want to explore more of what 1909 has to offer? Check out our fully styled kitchen sets and explore our door offering further on the 1909 website or via our brochure (available to download via website).