What inspired the creation of the two new colours?
"Both colours have come from developing trends in the interior landscape. Firstly, Regiment was the soft, contemporary take on the green trend, while equally balancing a heritage feel with its muted tone and sophistication. With an underlying grey hue, the shade works really well with brass accents, a grey palette and deep, rich blacks.
"Carbon was our response to the upcoming demand for off-set black tones, for those desiring a rich, dramatic look for their kitchen. It was the natural direction to take in keeping with the Nordic Noir trend and the increase in monochromatic schemes.
"The colour works really well alongside an equally dark background or a deep, neutral background, and is perfectly accessorised with statement metals such as copper or brass.
"Regiment and Carbon also work together well, with the light, muted hue of Regiment complementing the depth of Carbon beautifully."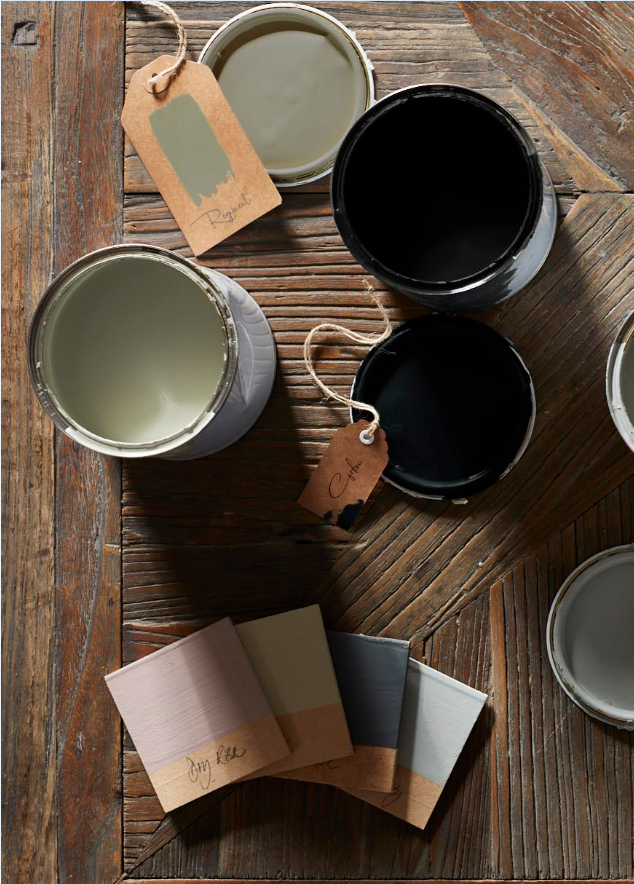 How would you recommend styling the colours?
"Both colours have an abundance of design possibilities, both suited to a classic space or a modern design.
"A contemporary side of Carbon can be emphasised with a colour-match handle in black matt, combined with sleek black worktop and minimal accessories. For a classic, heritage feel, contrasting ironmongery like hinges and handles in antique bronze can add a warm, embellished feel.
"To create a warm, welcoming space with Regiment, I'd recommend pairing the shade with a lighter contrasting tone like Putty or Porcelain, finished off with a selection of pewter or brass handles.
"A great way to complement the earthy undertones of Regiment is to bring in a selection of natural elements to the space, with wooden, textured flooring and accessories. The shade also pairs effectively with industrial-style, black accessories that enable a dramatic edge to an otherwise soft kitchen."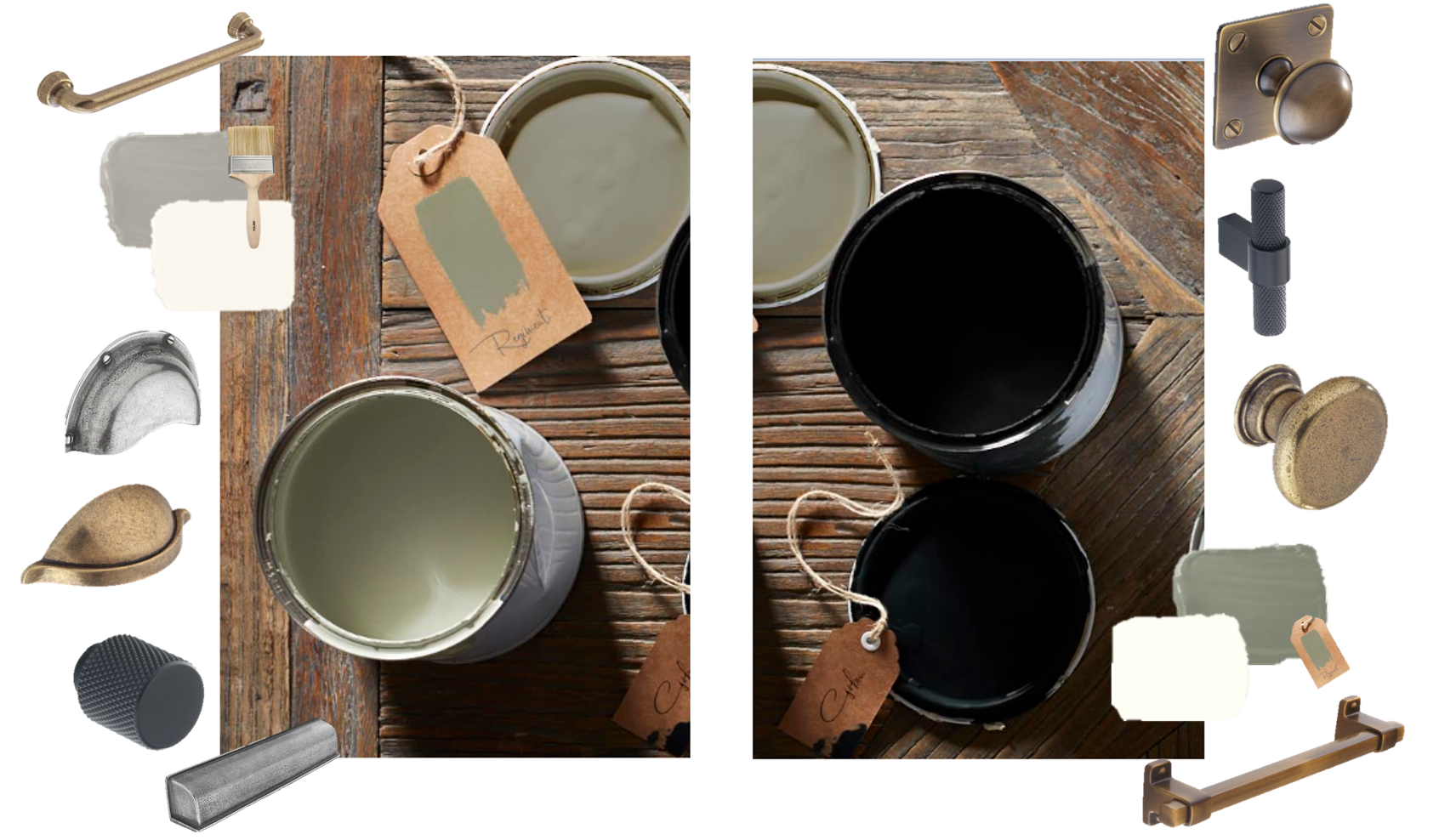 If you were creating a two-tone kitchen look, which colours would you pair with the new shades?
"For Regiment, I would have to go with a warmer shade like Putty. The tones would complement each other perfectly and could create a welcoming space with Regiment used to for a feature kitchen island, and Putty used for surrounding units. To accessorise, I would then go in with a selection of antique bronze handles to add further warmth, and natural elements, such as wooden chopping boards, bowls and serving utensils to work with Regiment's earthy tones."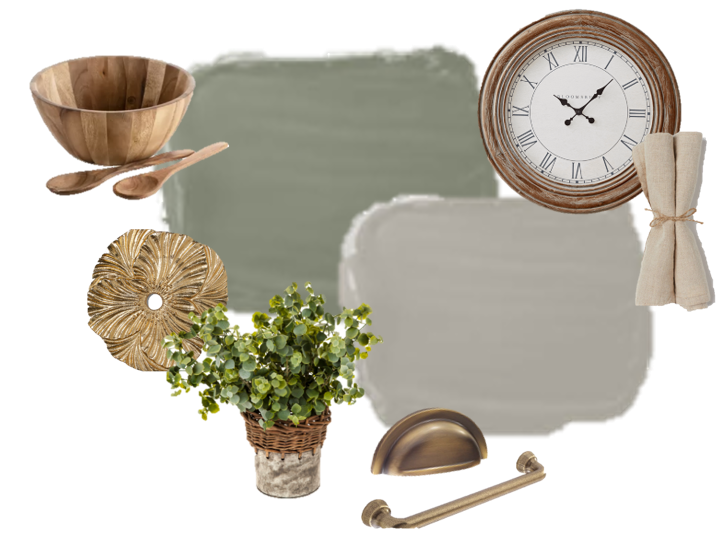 Holovousy 3 Piece Salad Bowl Set – £58.99 – Wayfair
Metal Trivet – £12.99 – H&M Home
Eucalyptus in a Galvanised Pot – £9.99 – The Range
Handles from the 1909 Handle Collection
Wooden Greywash Wall Clock – £175 – Cox & Cox
2-pack Linen Napkins – £8.99 – H&M Home
"I would personally pair Carbon with a light shade like Chalk for a contrasting but sophisticated statement. It would look great paired with colour-match handles (dark for Carbon and light for Chalk) and a selection of natural elements, wooden textures and terracotta shades to bring warmth and softness to the depth of Carbon."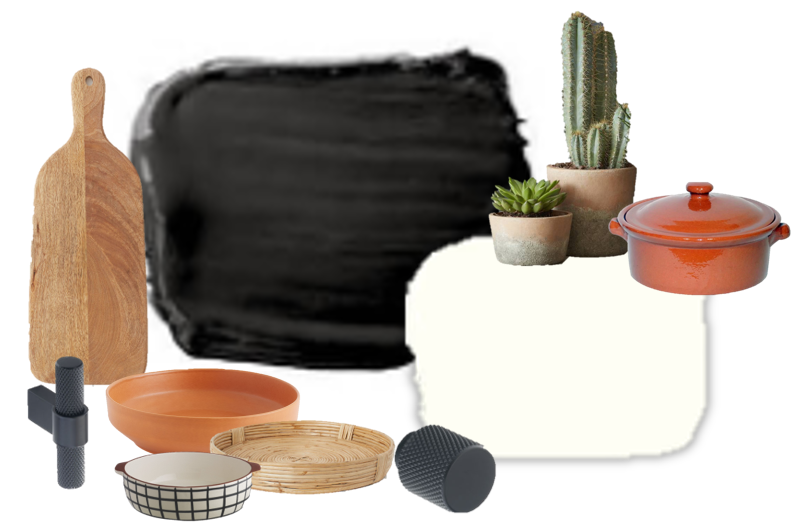 Rectangular Chopping Board – £12.99 – H&M Home
Black Knurled Handles from the 1909 Handle Collection
Terracotta Serving Bowl – £10 – Habitat
Black and white patterned medium round cookware – £25 – Habitat
Large Braided Rattan Tray – £19.99 – H&M Home
Faded to Stone Terracotta Plant Pots – £14 – Not on the Highstreet
Woodrum 3L Terracotta Round Casserole – £31.99 – Wayfair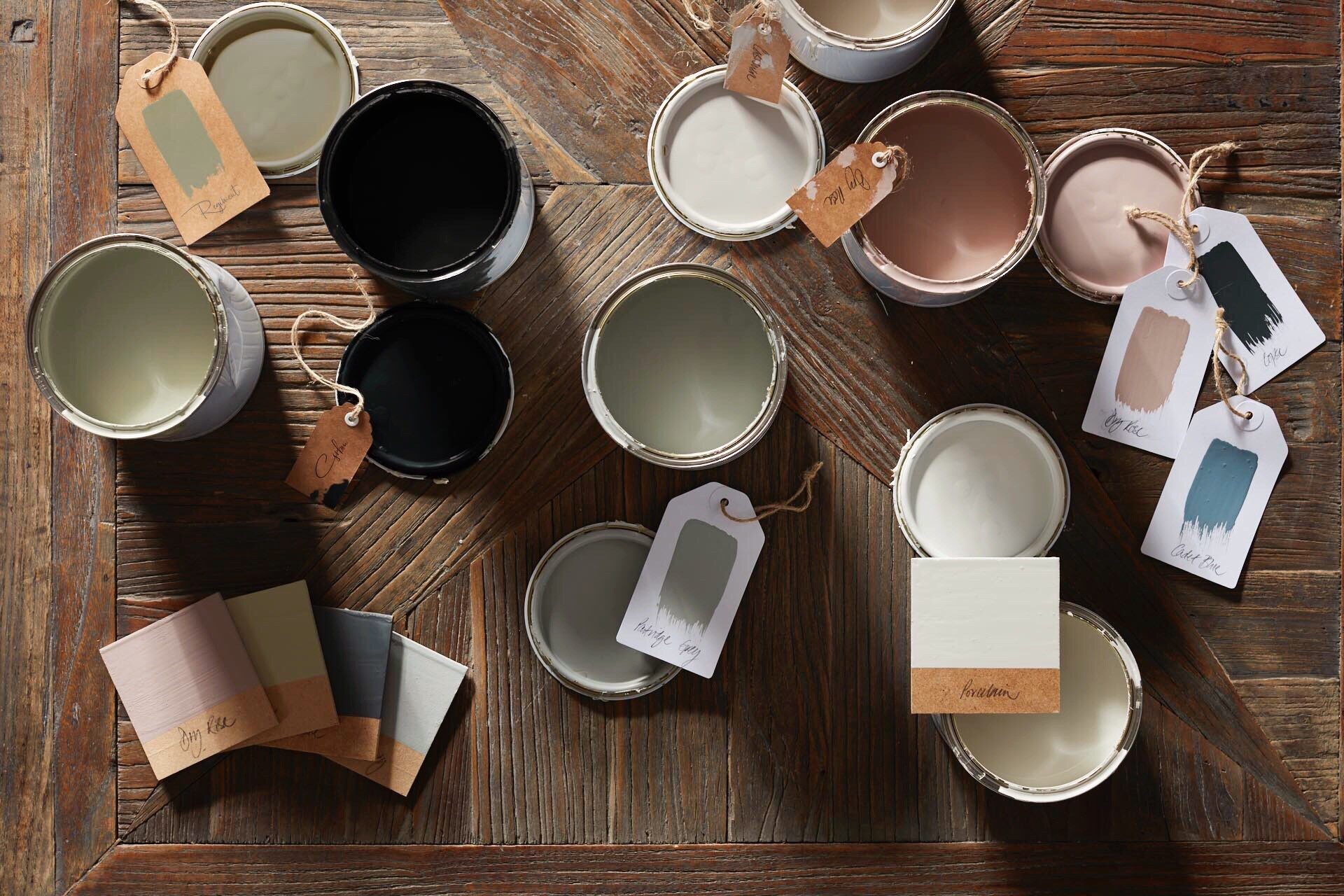 How would you style Regiment and Carbon? Will you be using them in your upcoming kitchen renovation? Let us know over on social media!
Find out more about the 1909 Painted Palette: https://www.1909kitchens.co.uk/details/painted-palette
Explore our full kitchen range: https://www.1909kitchens.co.uk/kitchens