Method
Step 1
When you've finished displaying your flowers, but before they've started to wilt (pressing will work better while the flowers are in bloom or fresh), choose a selection of your favourite heads and cut the stem at a diagonal.
Tip – choose more stems than you will need in case some don't press successfully.
To ensure your flowers keep their colour, place these stems in a vase of water for a couple of hours, then remove and cut at a diagonal again.
Flat flowers, such as Daisies, are perfect for pressing, however, it could be tricky for flowers like big, red Roses! If you have bulky flower heads, cut in half (making sure not to make the flower collapse) so you have a flat side.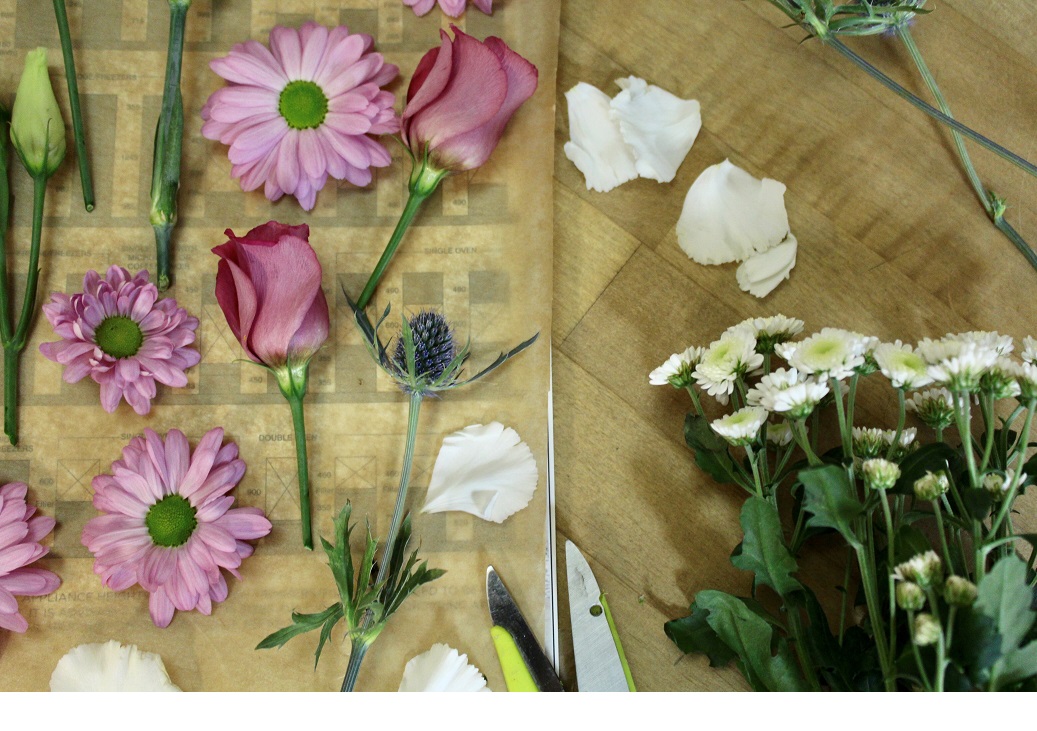 Step 2
Choose a few heavy books that will hold your flowers, and cut two pieces of parchment paper that will fit a page in each book.
Place one piece of paper inside your book, and arrange the flowers on top of it, making sure the stems don't touch and dry together.
Place another piece of paper on top and close the book. Then, place this somewhere out of the way as it will need to be left for 2-3 weeks. For extra effectiveness, pile a couple of heavy books or items on top to ensure pressing.
Tip – if you have time, change the paper every 3-4 days so the flowers can dry out. You will need to be very careful so as to not damage the stems.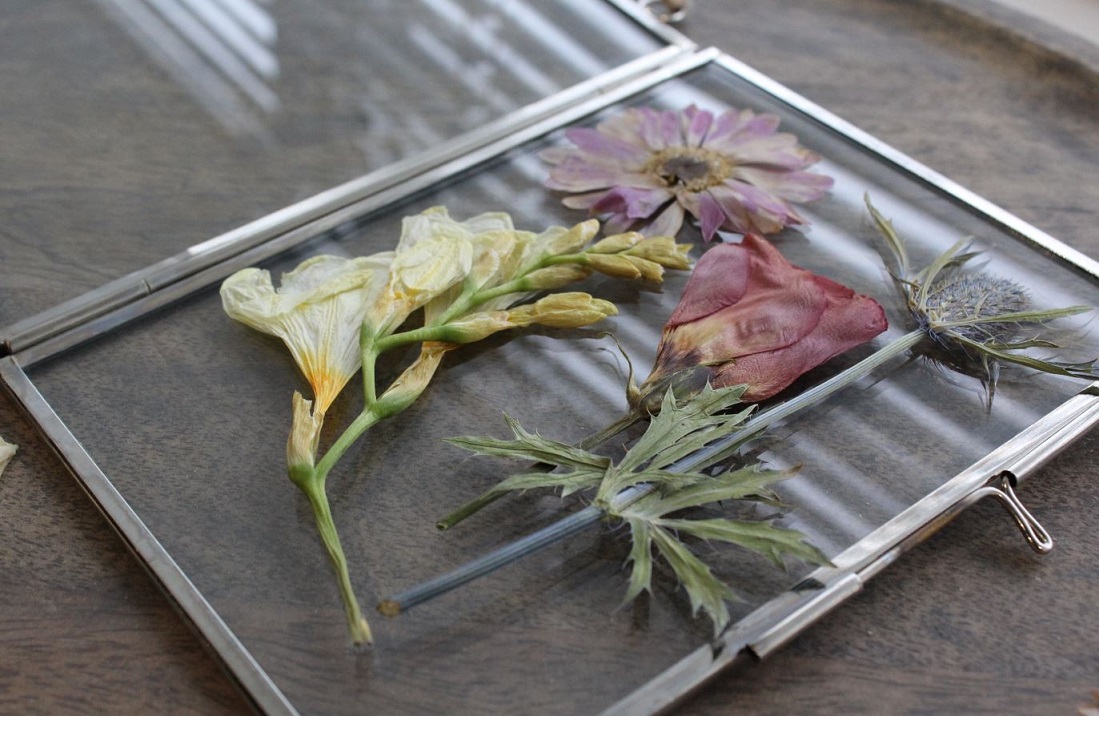 Step 3
After 2-3 weeks, carefully open your books and remove the paper. Using a pair of tweezers, remove your flowers, being very careful as they will be delicate.
From here, select which of your flowers have kept their vibrancy the most, and arrange in your open glass frame. Make sure you've made the right decision before closing the frame as flowers may be hard to remove once compressed.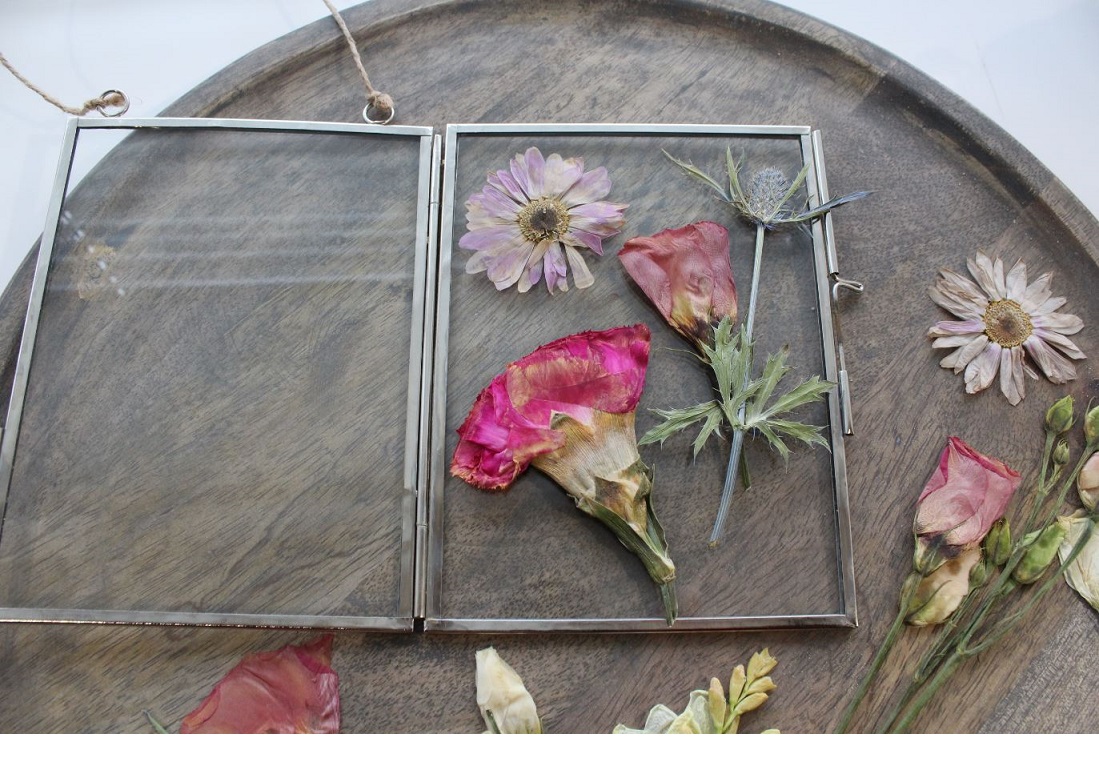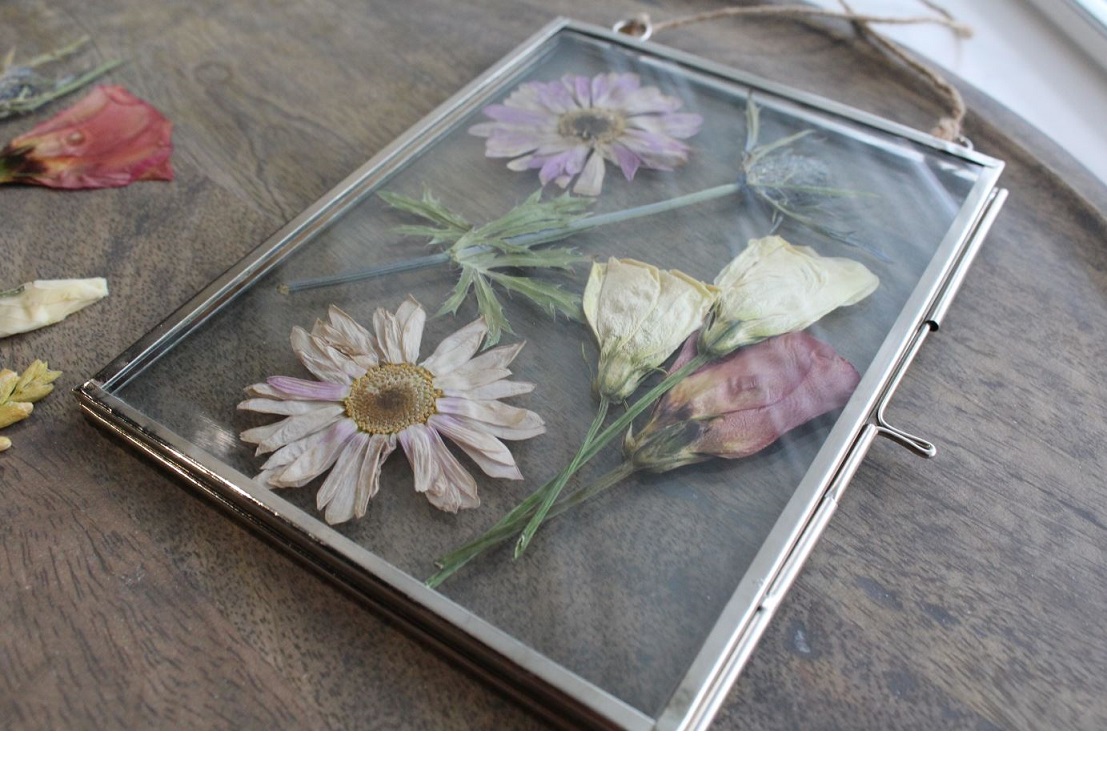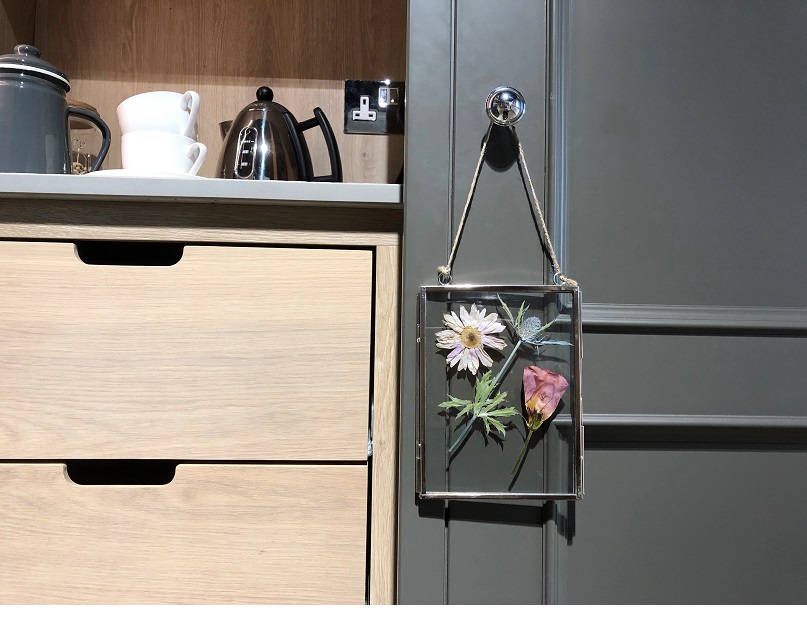 Et voilà!
All that's left to do is find somewhere to display your beautiful framed flowers so you can enjoy them. Depending on the flowers and how successful the press was, your stems can last from 5 to 7 years before the colour fades.
Love this idea? It's also a great way to preserve wedding and anniversary flowers!