Make your own cleaner
When life gives you lemons, we say clean with them!
A great way to clean your kitchen area whilst making it smell amazing is to use your own lemon-based, natural cleaning spray. All you need is one part vinegar, one part water, a Lemon rind (the more the merrier for scent) and optional rosemary sprigs.
Combine all of these ingredients into a spray bottle, shake and leave to infuse for up to a week before use.
Once infused, the all-purpose cleaner can be used to clean your waste bin, wipe away wall smudges, clean the inside of your fridge, and much more, bringing a fresh scent to your kitchen as you go.
Disclaimer: We wouldn't recommend using this solution on your 1909 kitchen doors or worktops (depending on the worktop material – seek advice first), as we only recommend using a lightly dampened microfibre cloth.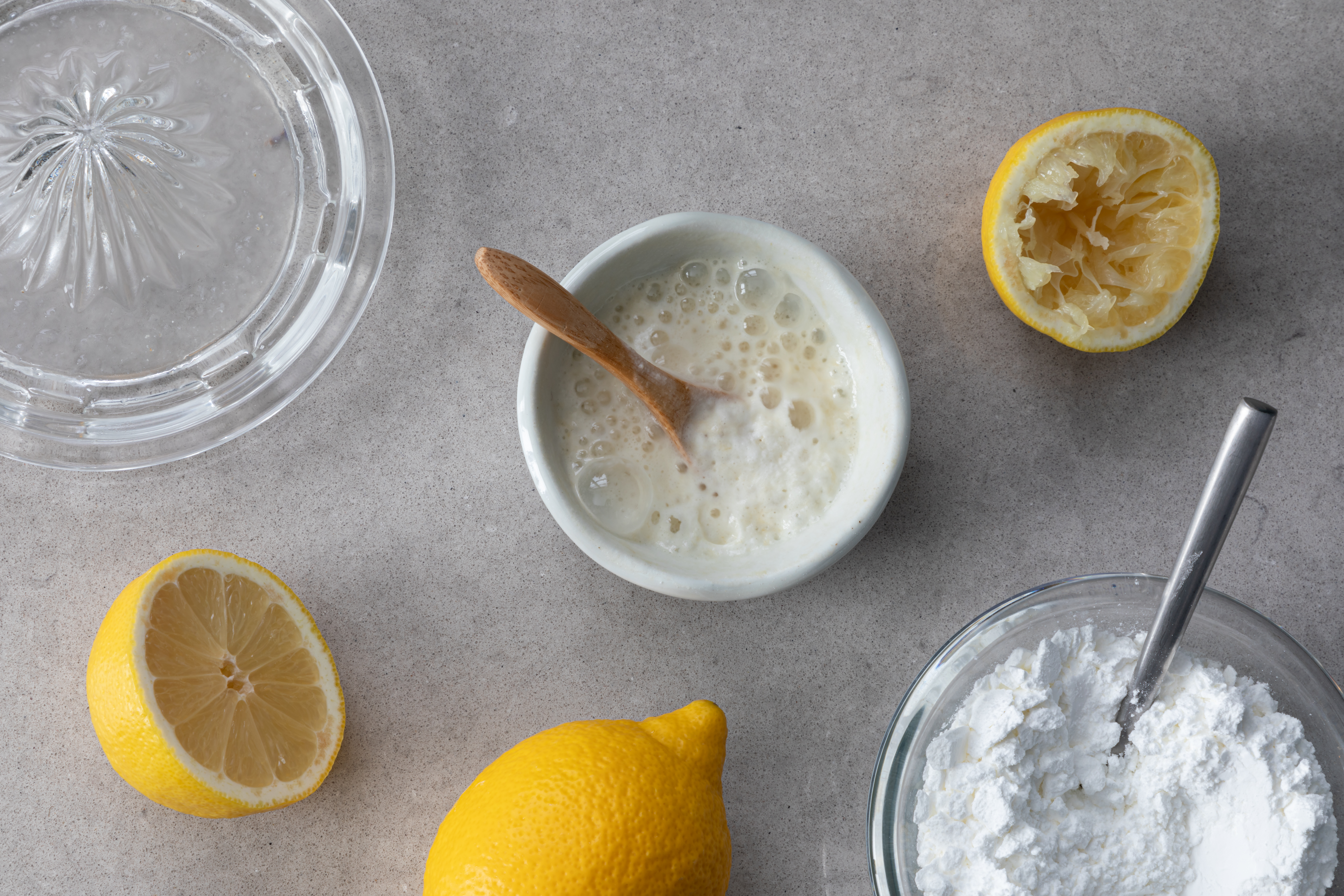 Manage waste
One way to keep bad odours at bay is to manage your waste effectively, making sure your bin never overflows and never becomes too dirty.
Sprinkling bicarbonate of soda in the bottom of your bin after each bag change is a great way to make sure bad smells are absorbed.
The type of bin you have can also effect unwanted smells. At 1909 we offer a wide range of integrated multi-compartment bins, so your waste is neatly tucked away within a cabinet, keeping odours trapped, and keeping the waste out of direct sunlight which can worsen odours.