2. Seating
If you plan on hosting dinners or gatherings in your kitchen, then we would highly recommend incorporating some seating into your design if the footprint allows it. Seating offers your guests the perfect hub to gather, a place to relax and an area to enjoy food.
A traditional dining table would be the obvious choice if you have the floorspace, as it allows the most seats (depending on the table set-up you choose) and would create an extra workspace for your guests to enjoy dining, playing games or just somewhere to rest a drink during conversation.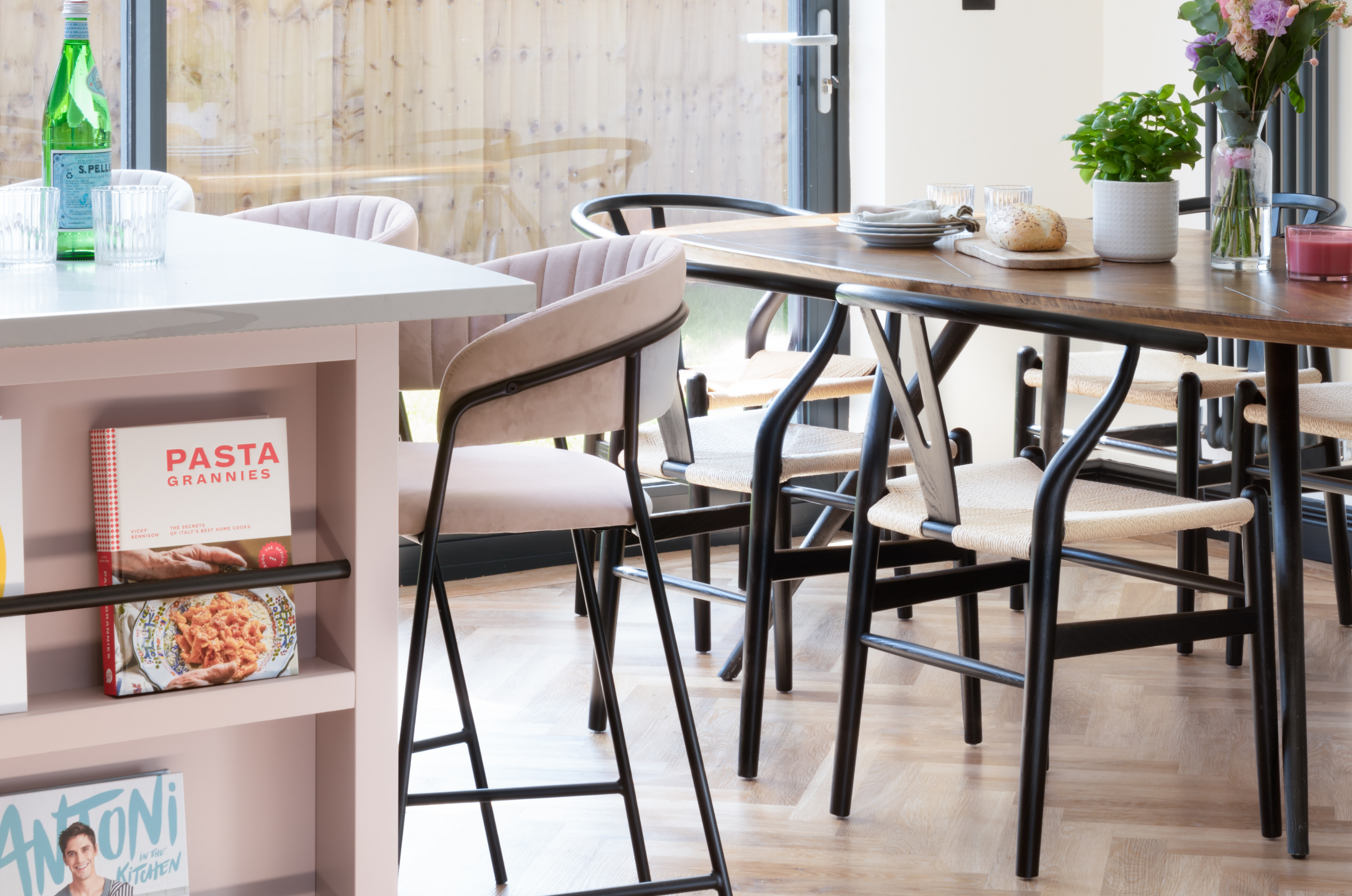 Having a dining table in the same vicinity as food preparation would also be beneficial for ease of serving, and will encourage a relaxed environment where the host can get involved with the socialising whilst cooking/plating food.
Kitchen island or peninsular seating is also an ideal way to bring socialising closer to the host, allowing guests to pull up a chair in an informal manner and creating a bar-style aesthetic.