Overheard storage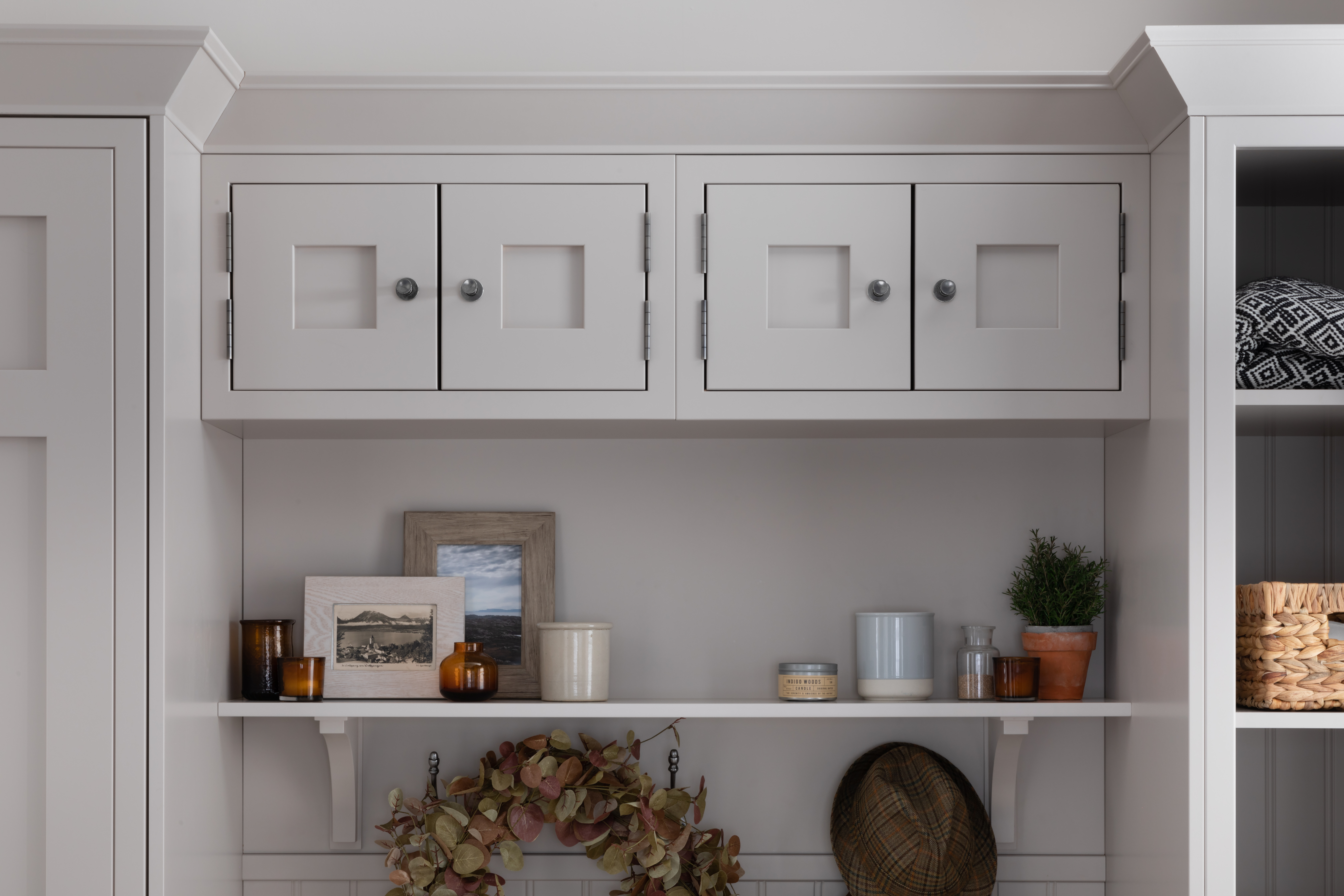 Overhead storage, whether in the form of open shelving, handy cupboards, or both, is a great way to utilise the space you have to maximise storage opportunities. Open shelving can be used to bring personality to your boot room by displaying a selection of treasured possessions, or they can be perfect for holding baskets and boxes to tuck away shoe polish and other useful items.
Cupboards are ideal for hiding away any items you don't want on display, such as seasonal attire or the family picnic blanket, helping you to minimise clutter.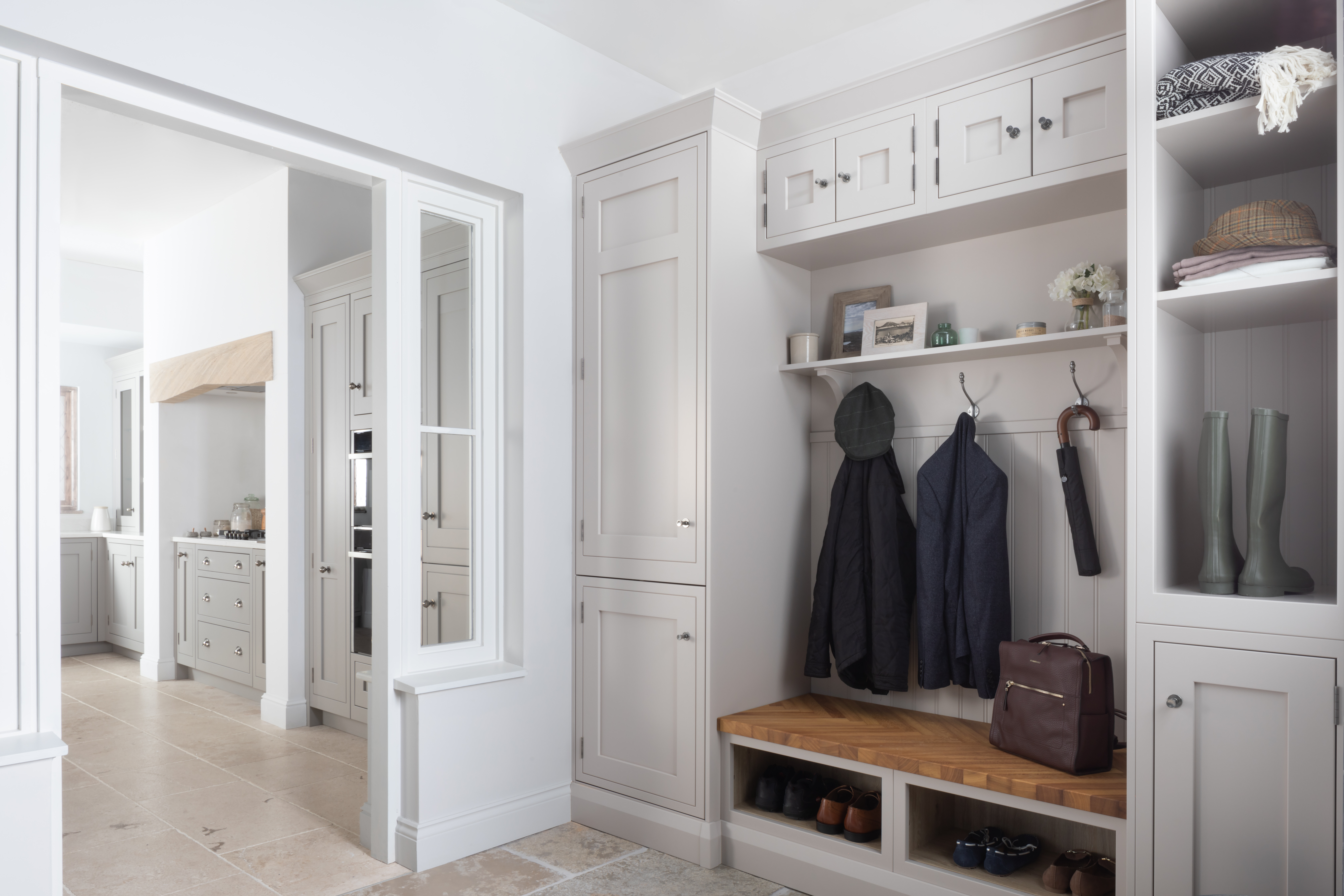 Have we inspired you to consider a boot room as part of your upcoming home renovation? Have we helped you to form a better idea of what you're searching for? Discuss your ideas further and begin your planning process with one of our specialist 1909 kitchen retailers across the UK: https://www.1909kitchens.co.uk/retailers
Want to explore more of our 1909 Features- a range of versatile design options that can be tailored to your individual tastes, needs and space? Read more in our Journal post.
Check out our fully styled kitchen sets and explore our door offering further on the 1909 website or via our brochure (available to download via website).