3. Extra work space and storage combined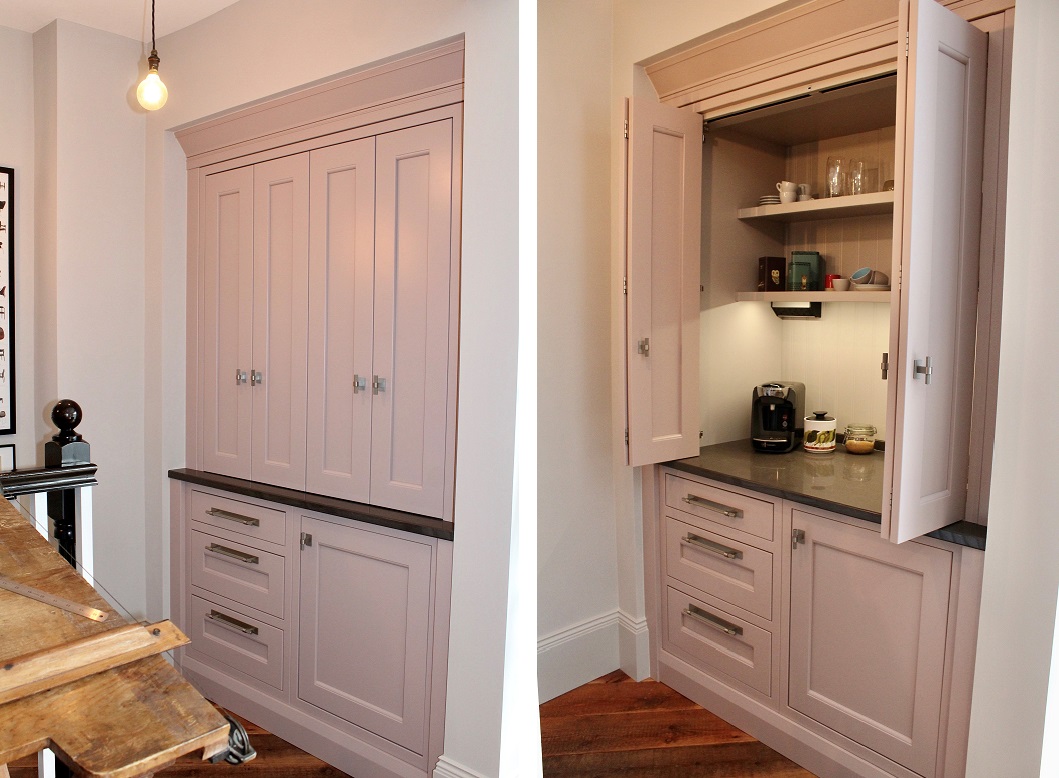 With cupboard and/or drawer space below, a work surface, and various shelving opportunities, a pantry is the ultimate practical kitchen feature. As shown above, a pantry is the perfect place to make your morning coffee if you use it to store your coffee machine and mugs, or it could be the perfect place for baking, with storage for all of your ingredients and a place to display your recipe books. With so much storage and many different shelving combinations available, a pantry can be tailored to suit an individual's tastes and lifestyle.

4. Host appliances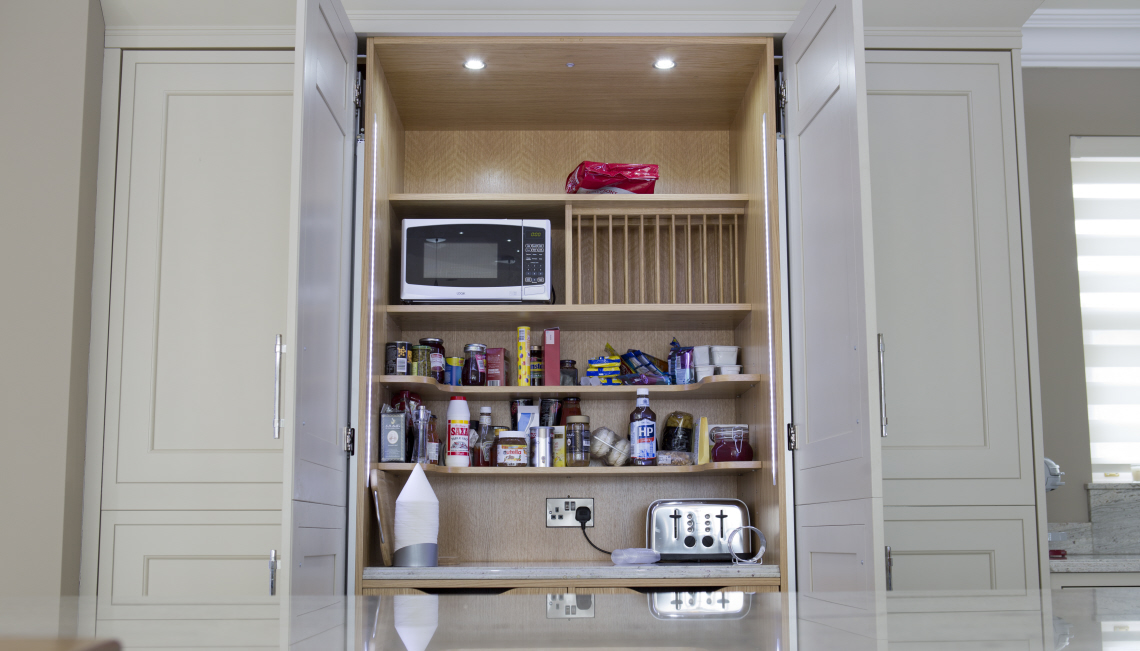 A pantry is the perfect place to store kitchen appliances to free up work space in the rest of your kitchen. Toasters, microwaves and coffee machines can all easily be given a designated place when your pantry is designed, whether on shelving or on a hidden work surface, helping to keep your main surfaces clutter free for food preparation or entertaining. However, if you're planning to give an appliance a permanent home in your pantry, make sure to plan in an electrical socket.

5. Utilise door space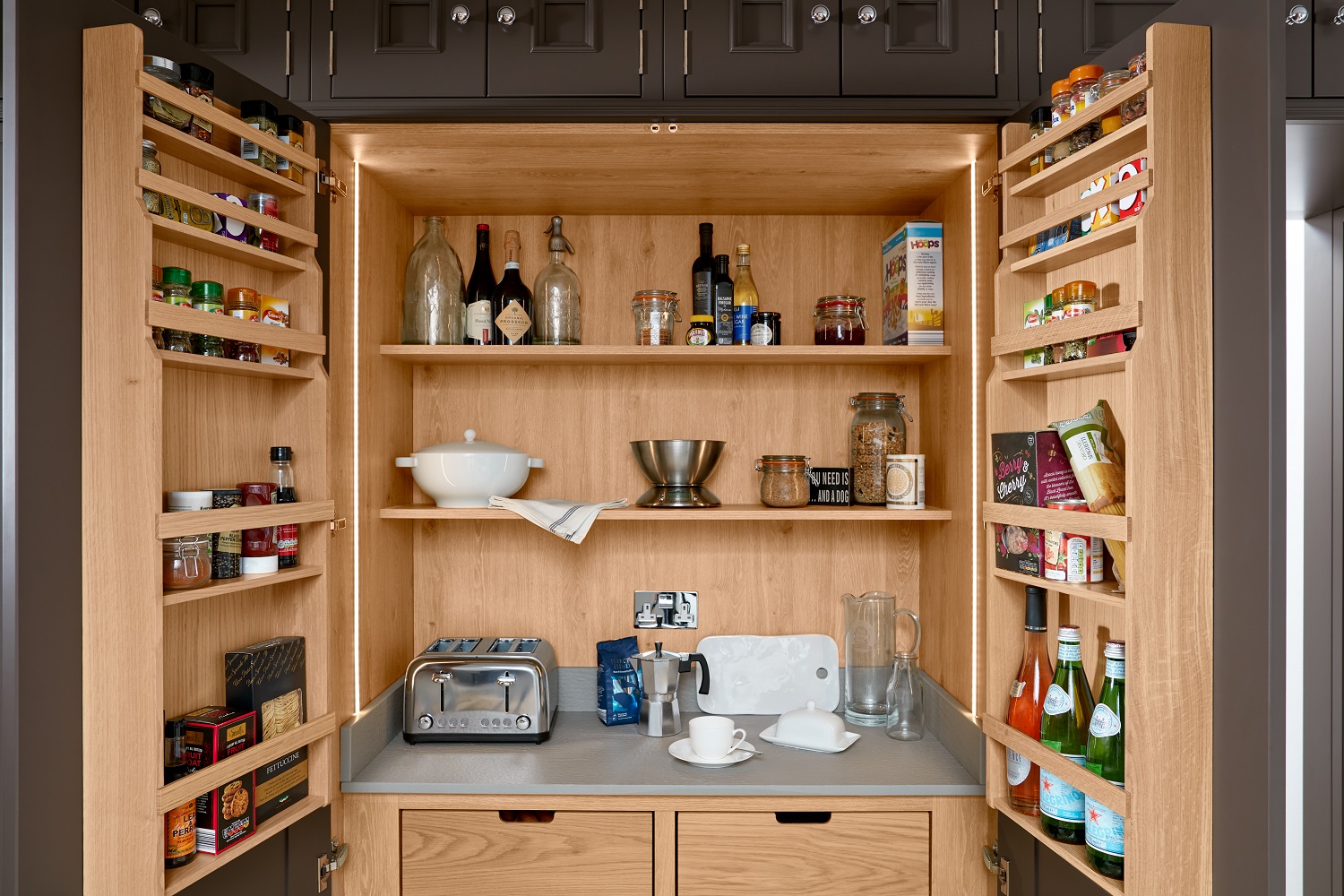 A traditional pantry with folding doors allows for door shelving and storage racks to be used to utilise all possible space. These are great for storing sauce bottles, herbs and spices and tea/coffee, and are perfect for grouping items together. They also allow everything to be close to hand when you're cooking.
Have we inspired you to consider including a pantry in your new kitchen? Check out our full 1909 Kitchens collection on our website.
Do you have a 1909 pantry in your kitchen?
We would love to see it on social media- tag us with #1909Kitchens
Are you renovating your kitchen and thinking about how you could style your space? Check out our real kitchens from across the UK for inspiration.