Why is Autumn the best time for baking?
The Autumn months are arguably the best time to bake as there are so many different seasonal ingredients available, and as the temperatures drop outside, we're understandably more inclined to spend time over a hot stove/oven.
The scent of baking fresh from the oven can truly transform a home, enveloping you in a feeling of warmth and security. This is true for any season, but there's something about the scents of Autumn that bring an extra injection of comfort- baking apples, spiced cinnamon and gooey toffee- all of these have the ability to transport us to a land of cosiness.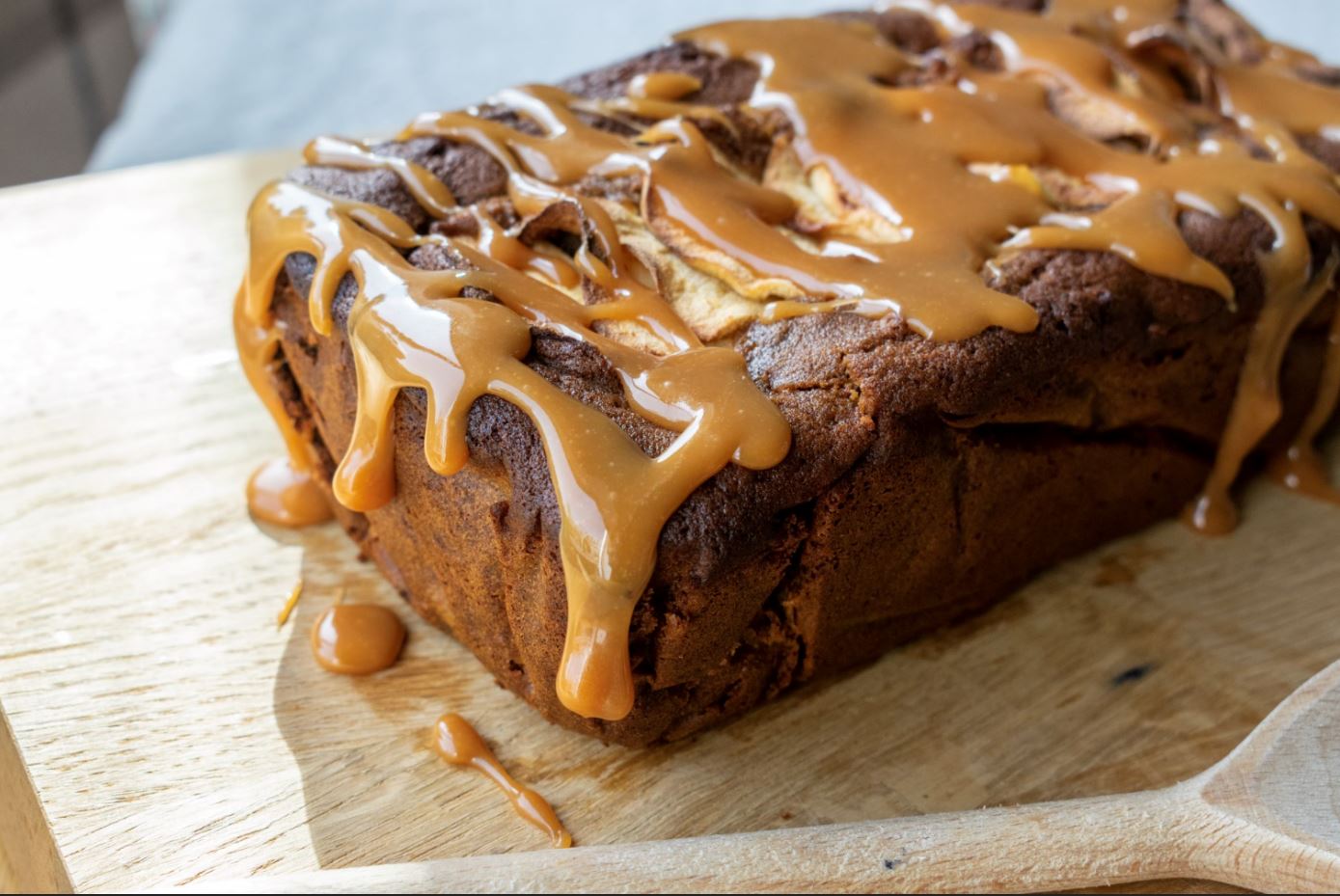 Toffee Apple Ginger Loaf
This warming loaf is the perfect, gooey treat for the cold Autumn months.
Serves: Approximately 8/10 slices.
Time: Approximately 1 hour 45 (15 minute preparation)
You will need:
For the loaf:
A loaf tin (loaf pictured made in a 2lb, 23.5x12cm tin)
Parchment paper
100g softened butter (and a little extra for greasing)
100g dark brown soft sugar
125g golden syrup
50g black treacle
2 large eggs
2 large eating apples (green is better for flavour)
170g self raising flour
2.5 tsp ground ginger
1 tsp ground cinnamon
1 tbsp milk
1/8 tsp salt
For the toffee sauce:
100g chewy toffees
2.5 tbsp milk (more if you feel the sauce is too thick)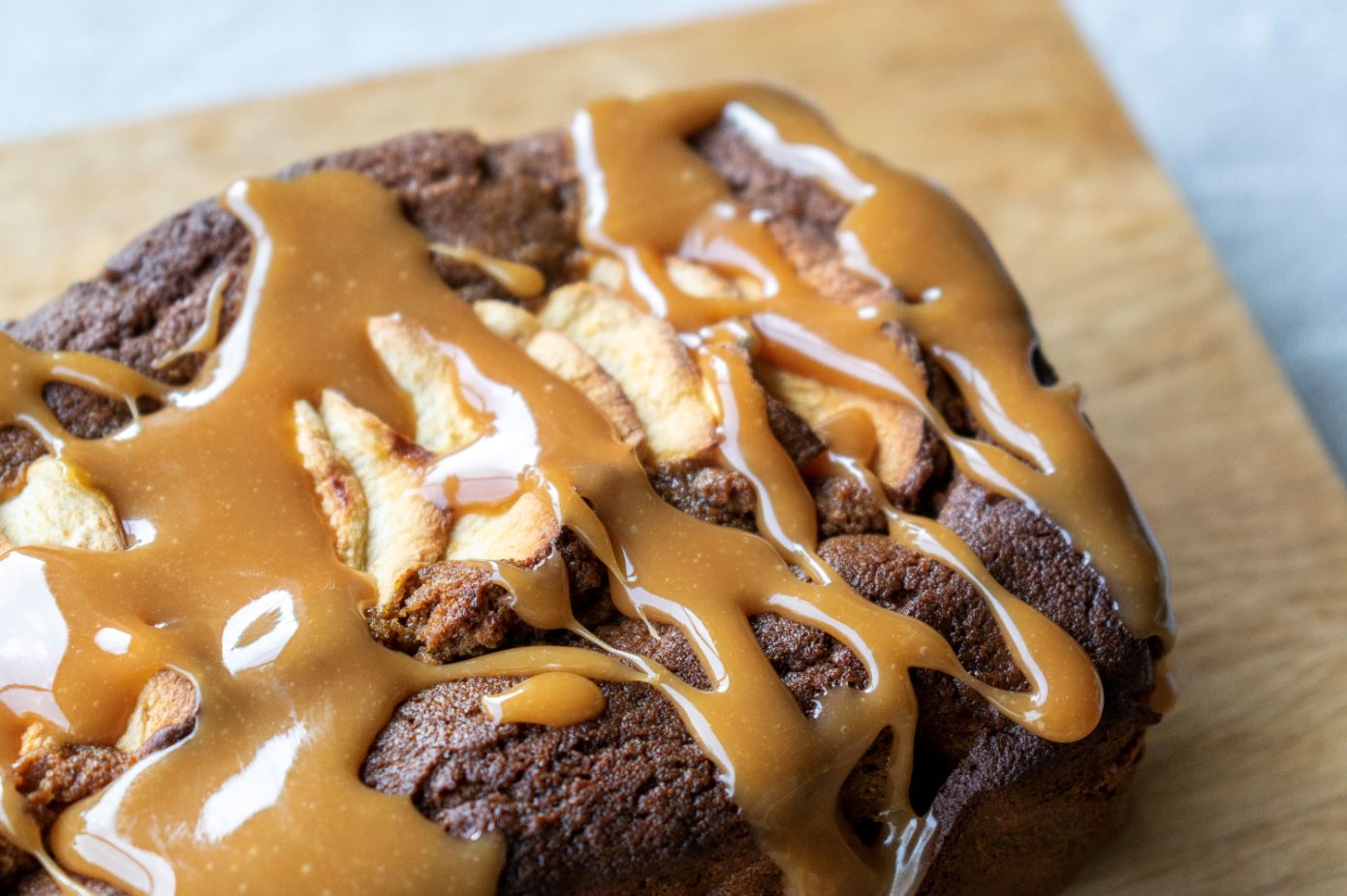 Method
Step 1
Grease your loaf tin and line with parchment paper.
Preheat your oven to 170C/325F/gas mark 3.
Peel and core both of your apples, then chop one up into small pieces (which will be added to the cake mixture) and slice the other thinly (which will decorate the top).
Step 2
In a mixing bowl, measure out your butter, sugar, treacle and golden syrup. Cream these ingredients together until the mixture is light and fluffy.
In a different bowl, combine your flour, cinnamon and ginger.
Step 3
One at a time, beat the eggs into your treacle mixture, adding a good amount of your flour bowl with each one. Then, add the rest of the flour along with the salt and milk, and stir until just combined.
Lastly, fold in the chopped apple pieces.
Step 4
Pour your mixture in to the prepared loaf tin and level off.
Arrange your sliced apple on the top (we chose to go for a line, but feel free to get creative!).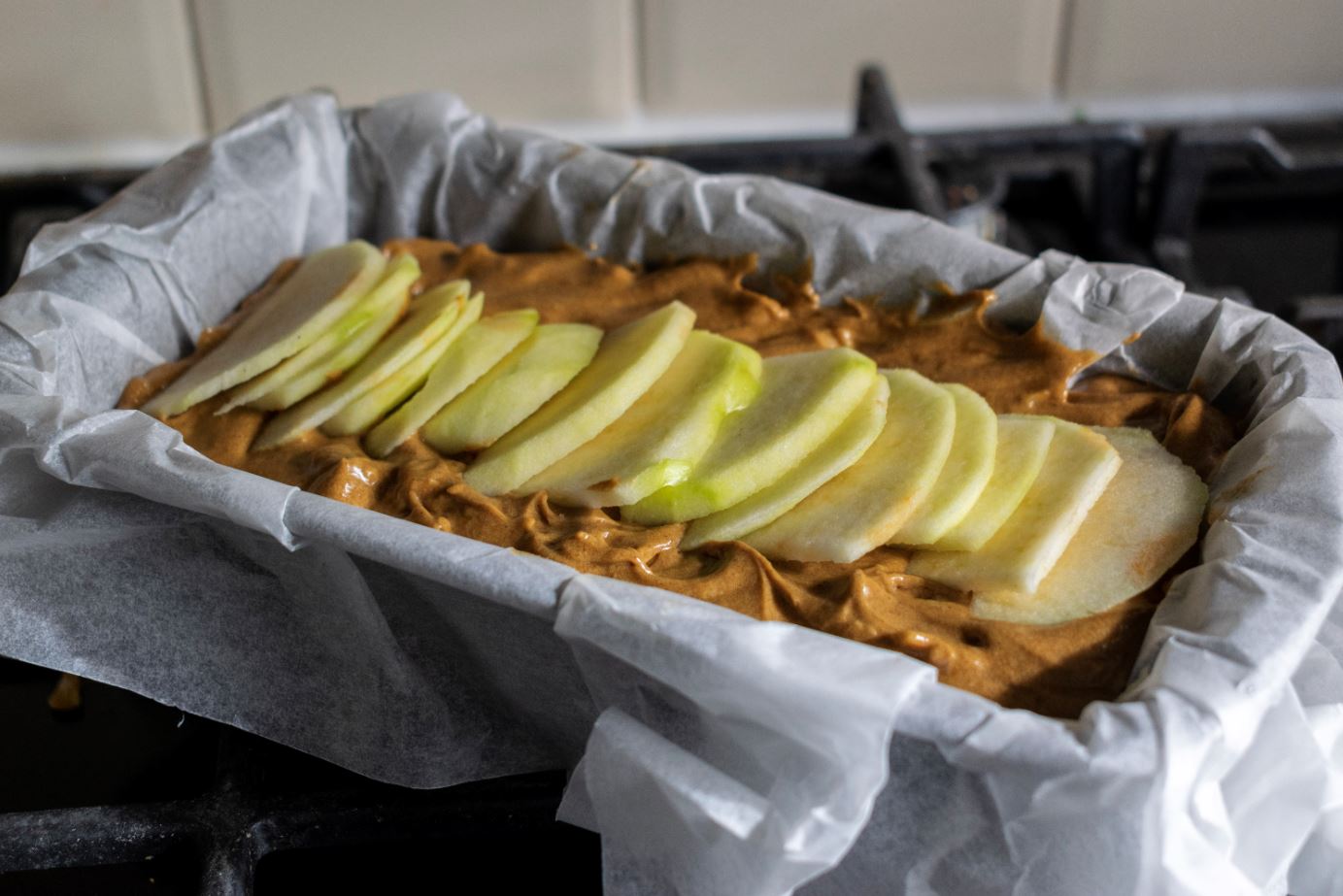 Step 5
Time to pop your loaf in the oven.
Bake for 1 to 1 1/2 hours, monitoring the colour of your top and covering with tin foil approximately half way through to prevent burning/ going too dark as this can make your cake taste bitter.
Use a skewer to check if your cake is baked through (if the skewer comes out clean it's done).
Leave to cool in the tin for about 30 minutes, then pop onto a wire rack to cool completely.
Step 6
When your loaf is almost cool, you can make the toffee sauce.
Pop your toffees and milk in a pan and place over a low heat, stirring almost continuously to prevent sticking or burning.
Keep stirring until the sauce is smooth. Add more milk if you see fit as the consistency needs to be thin enough to drizzle without becoming too watery.
Step 7
Once your loaf is fully cooled, drizzle the toffee sauce over the top and serve!
Time to enjoy!
Enjoy alongside a cup of tea for the ultimate Autumn afternoon warmer.
Your loaf should keep in an airtight container for up to a week, although the toffee sauce will lose its shine.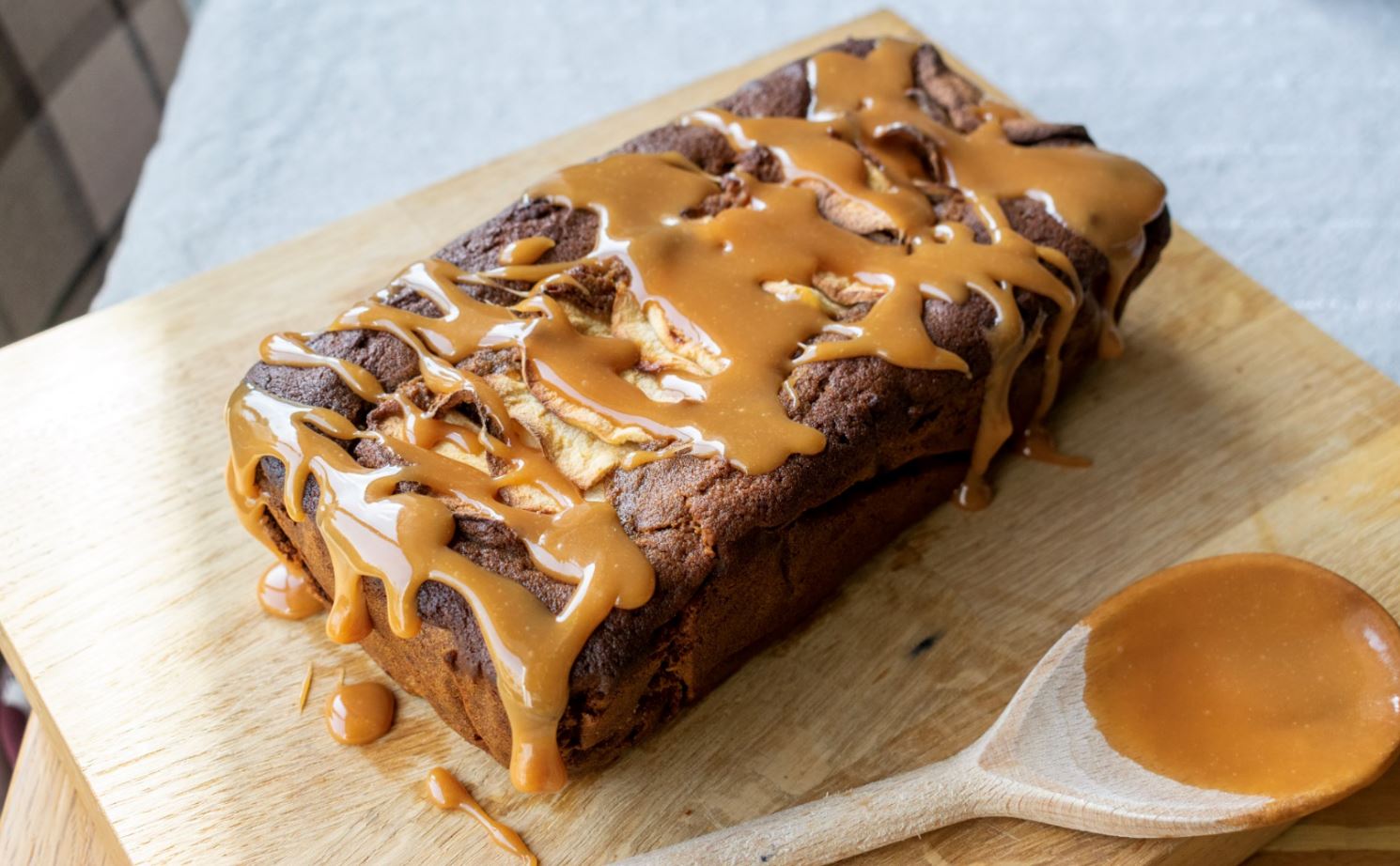 Have we inspired you to make your own Toffee Apple Ginger Loaf?
We'd love to see the end result- share your pictures with us on social media and show us how you enjoyed yours!
Check out our other Autumn Journal posts for more seasonal inspiration:
Making the Most of the Autumn Season